Get personalized attention for your project with Old Craftsman's customized service – because one size doesn't fit all. Let us tailor a solution to your unique needs and watch your ideas grow!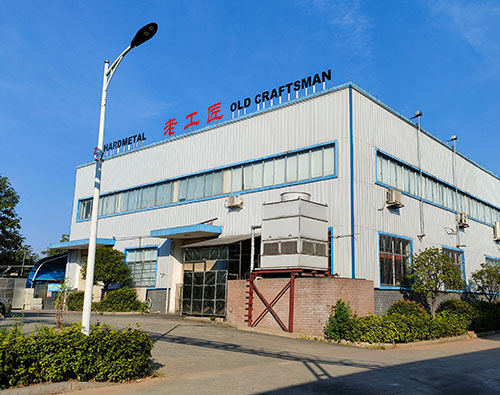 About ZZ Old Craftsman
ZZ Old Craftsman focuses on the manufacture and export of carbide brazing, precision machining, and carbide blanks. In order to meet today's customers' requirements for high-efficiency, energy-saving and economical products, our company has developed and produced many products with excellent performance, after more than 8 years of research and development and testing, which are well received by customers. These products are mainly divided into two categories: carbide brazing and precision machining.
For Brazing Carbide:
Our carbide products are perfectly combined with steel parts through excellent brazing technology. It can ensure the high hardness, high wear resistance and high flexural strength of the welded cemented carbide as a core wear part, thereby prolonging the service life of the equipment, reducing the replacement frequency and downtime. And, the steel backing plate makes it easy to replace the brazed cemented carbide wear parts, more economical and cost-saving from a lifetime point of view.
What's worth mentioning is that even in high temperature, low cold, high impact and high corrosion conditions, the performance of our brazed chute liners is more advantageous. And the service life of our carbide brazing products is much longer compared to traditional wear-resistant products, such as the chromium carbide and high alumina ceramics.
Brazing Carbide Products are widely used in various transferring, crushing and conveying industries such as coke, coal, coal gangue, metallurgy, glass, mining ore, aggregates, cement factory, limestone, clinker, brick factory leaf rock, recycling, construction, quarry, wharf, etc.!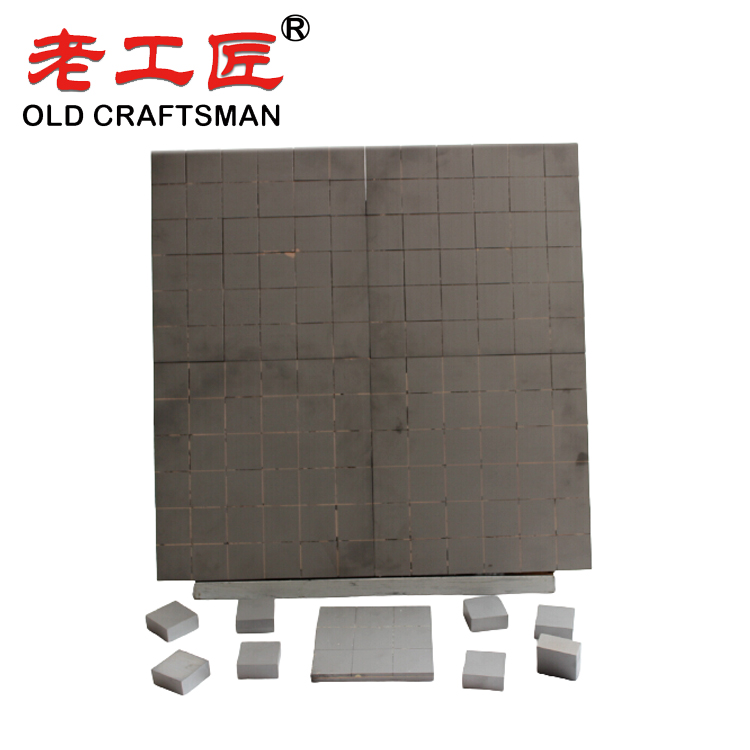 Tungsten Carbide Plates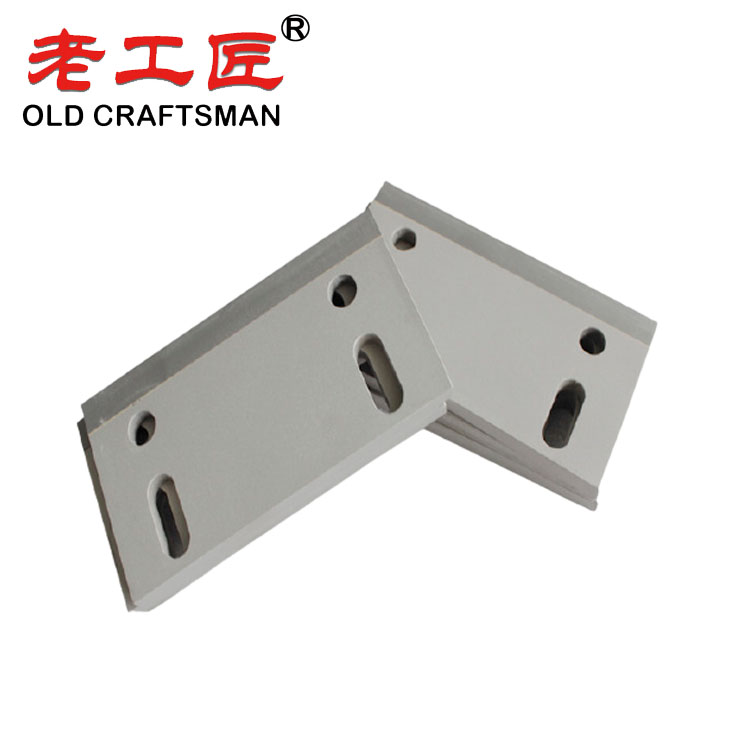 belt scraper blades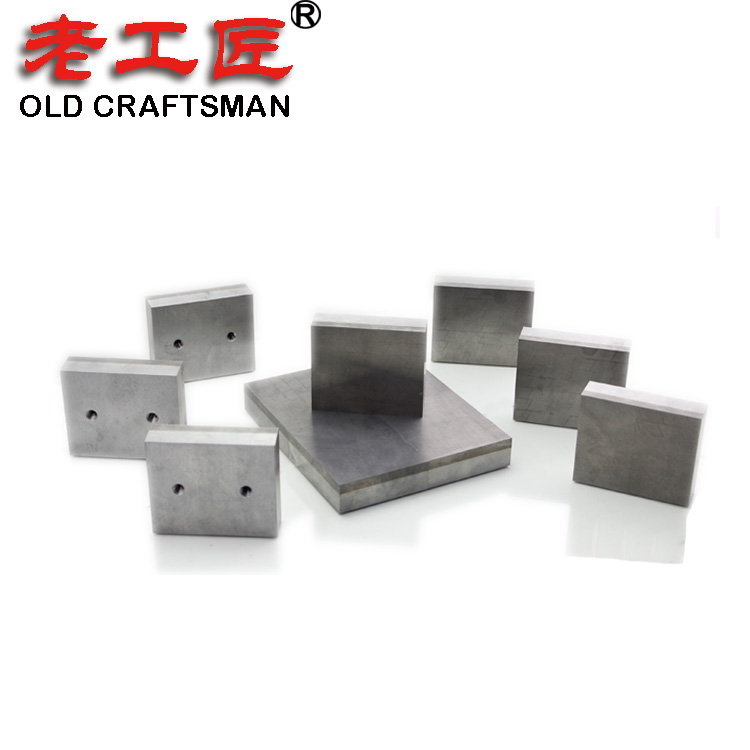 Liner for refractory brick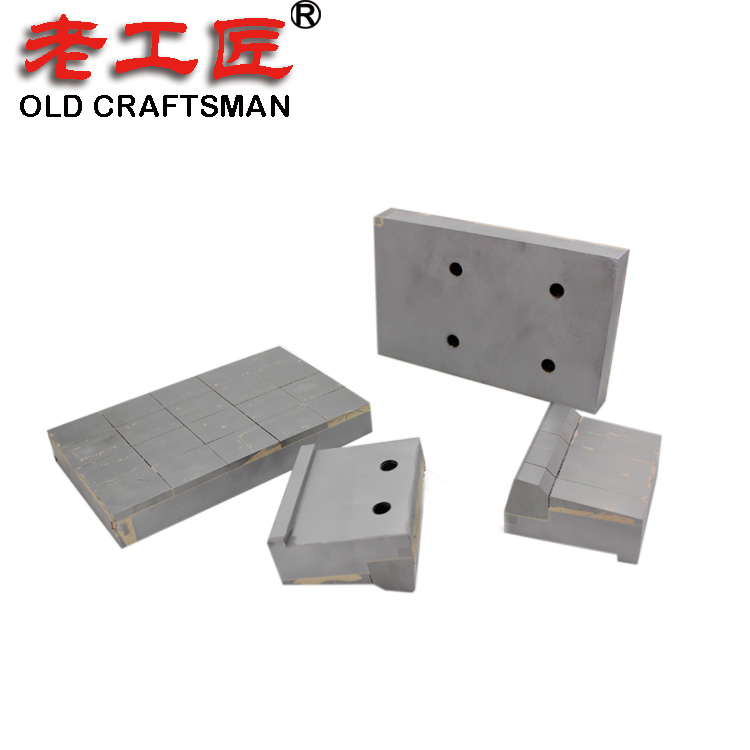 VSI rotor tips
For Custom carbide products:
We have experienced engineers and technicians, who know exactly how to choose the suitable Carbide Grade, better process and equipment, in order to meet the high standards and high requirements of customers in terms of product size, shape, surface treatment and function. For any customized product, sample testing is available.
For example, the plastic pelletizing knife that we produced passed the strict test: Sharpness is tested by placing fiberglass strand under tension and measuring the pressure (in grams) required to cut the strand, bringing simple and long-lasting performance in plastic processing.
The carbide grinding disc and threaded nails has been mirror polished, with perfect curvature and thread.
The carbide guiding blade is used for 5-axis machining center, which requires high hardness and wear-resistance, and flexural strength.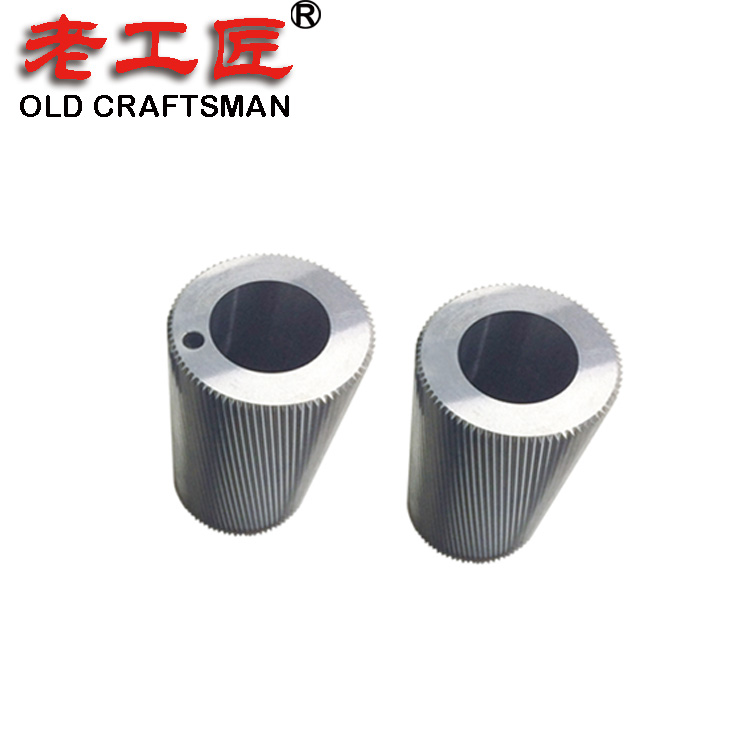 Plastic pelletizing knife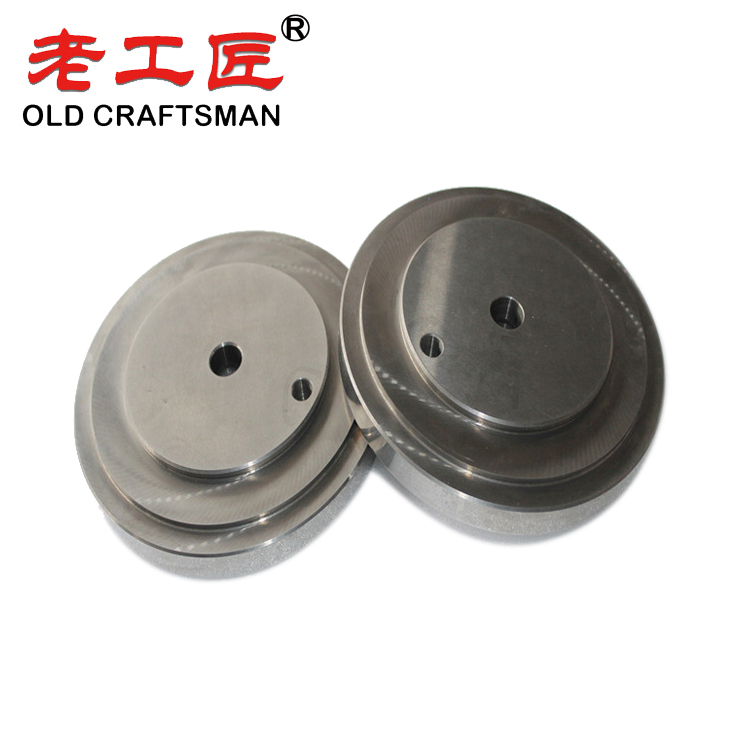 Carbide disc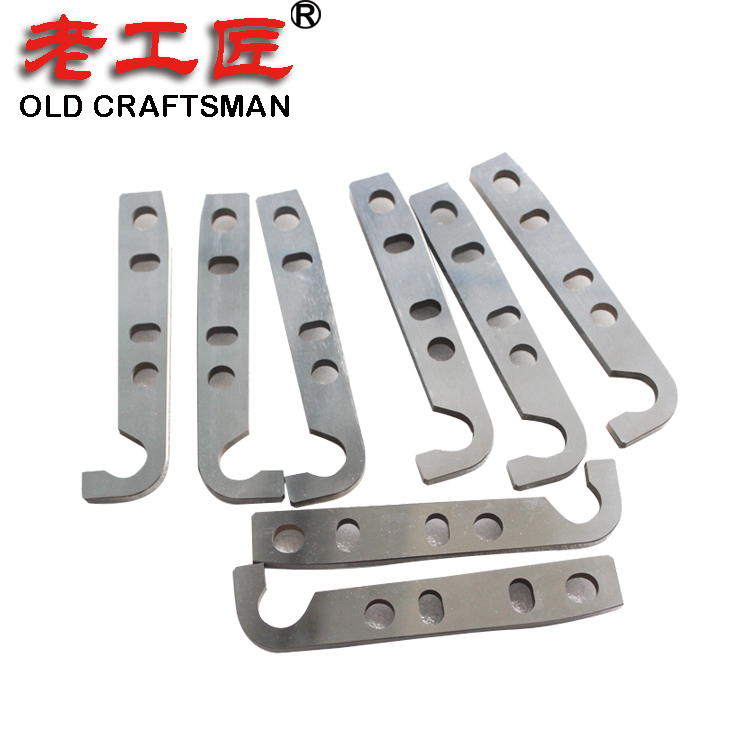 Guiding blade for 5 axes machine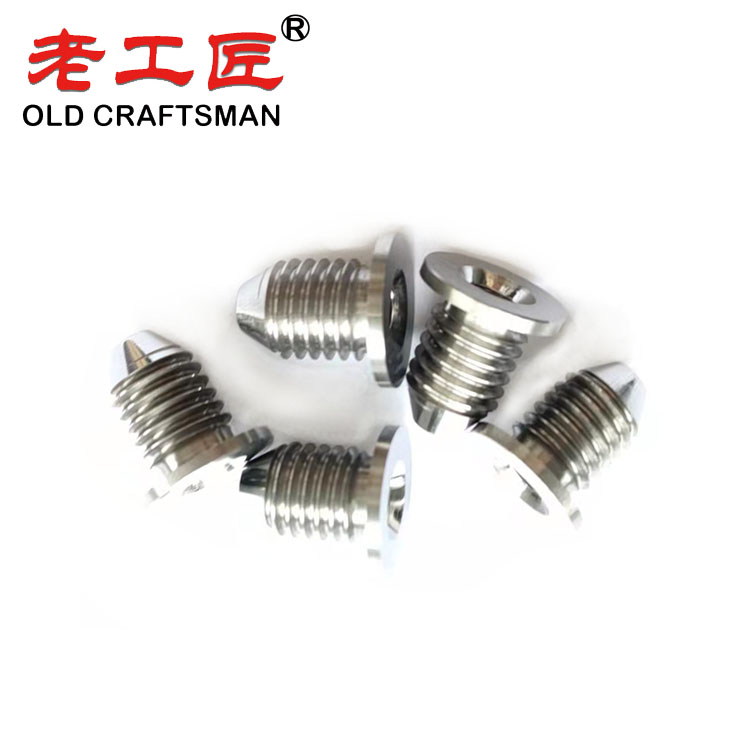 wear part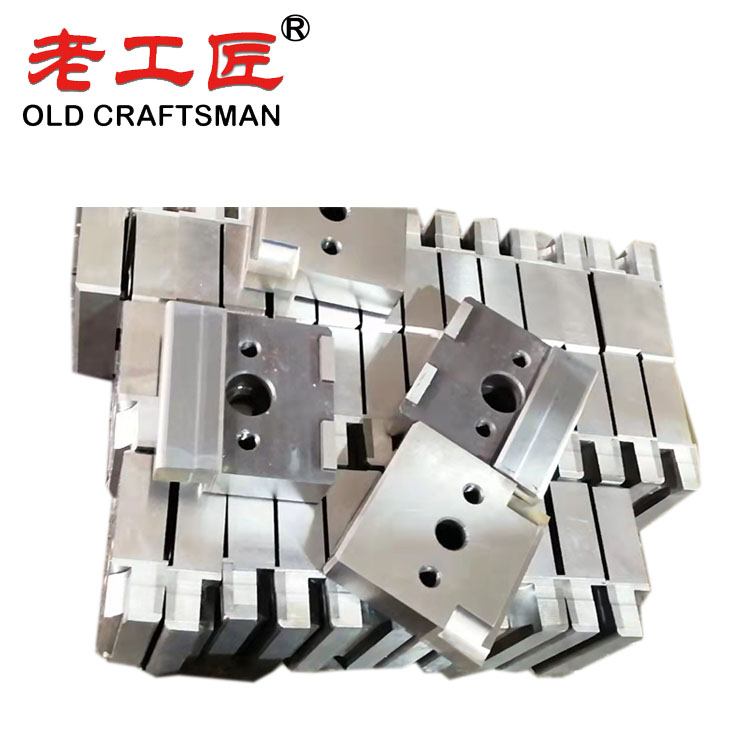 liner for Ceramic mold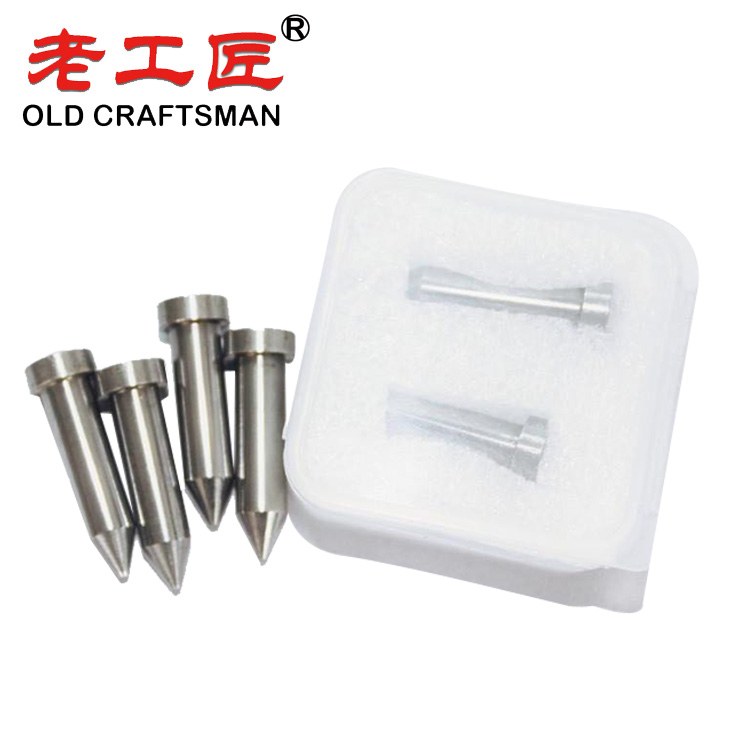 carbide nozzles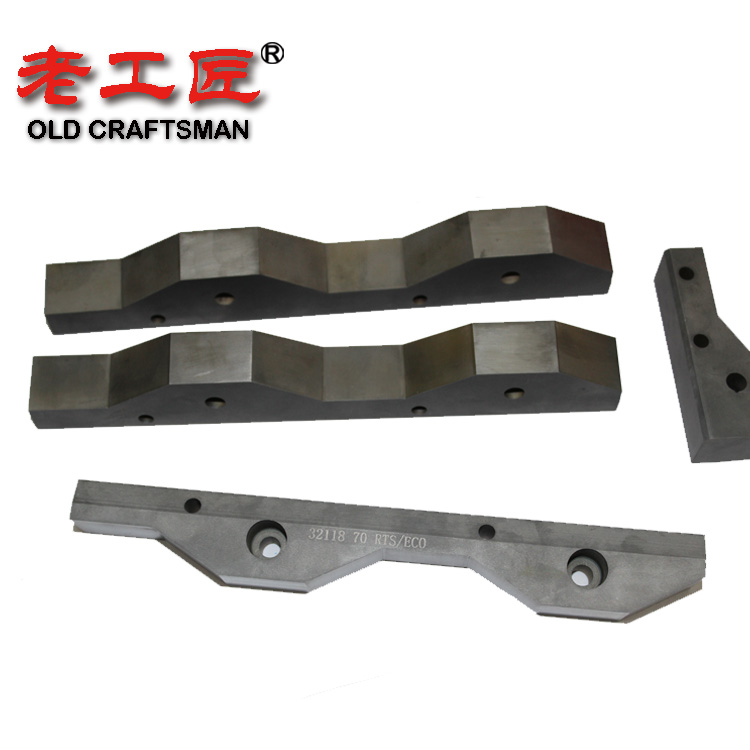 Carbide Blade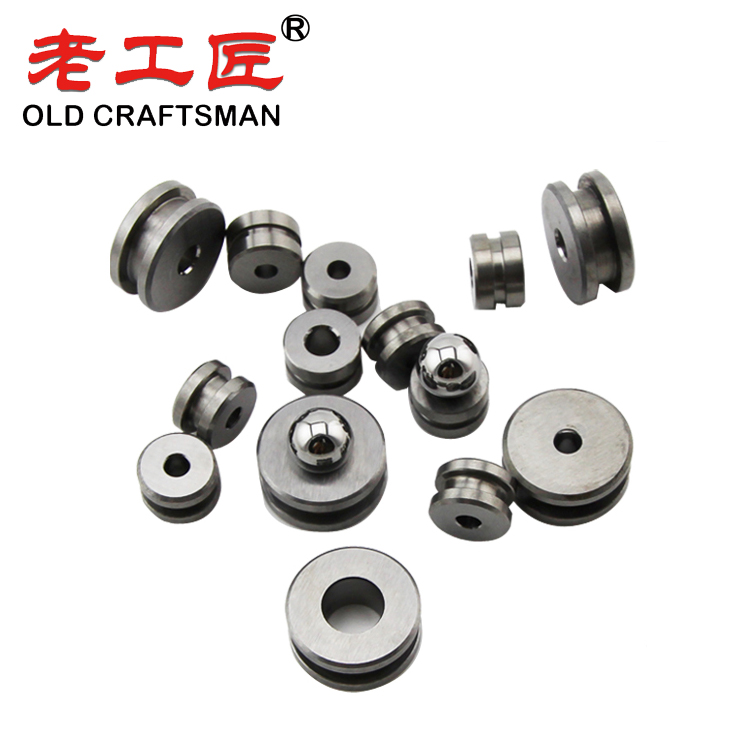 Oil Field Tungsten Carbide Valve Seats
Any new thoughts and views on the products improving are welcomed.We have enough patience and teamwork to support the sample testing to develop high-quality,and high cost-effective products.